Our personalized massage services are the perfect way to improve your well-being. Our graduates and students can help you address a number of challenges. Depending on your needs, we will choose from a variety of techniques, including Swedish, deep tissue, stretching, and Lomi Lomi. Reflexology, prenatal (second and third trimesters only), and aromatherapy treatments are also available. Contact us today and reserve your appointment! Ask us about gift certificates! 
Professional Outcalls
Our graduates would be happy to perform your massage in your hotel room, rental, or home in Waikoloa, Waimea, the Kohala Coast, Kona, or Honokaa. Outcall massages are $140per hour plus tax 7 days per week 9am to 7pm. Contact us to schedule your outcall massage. Please note that outcall massages may only be performed by our licensed therapists.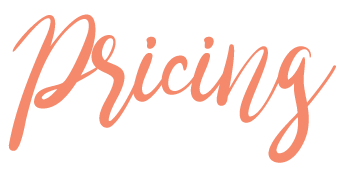 Student Massages
Monday - Friday (9 AM – 5 PM)
30 minutes: $28
60 minutes: $50
90 minutes: $72
Professional Massages
Available 7 days a week (9AM – 5PM)
30 minutes: $43
60 minutes: $80
90 minutes: $117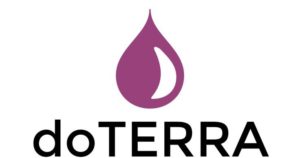 Aromatherapy with doTerra
We use eight different essential oils to balance the autonomic nervous system.
$18 extra for apprentices or licensed therapist.

Give the perfect gift!
Give the gift of relaxation and wellness with a gift card to Hōkūlani Massage Academy!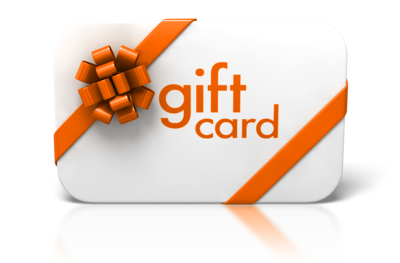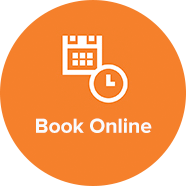 Book Your Massage Online!
Ready to schedule your massage? Booking a massage has never been easier! We invite you to view our available services and book your massage from the comfort of your own home. It's fast and easy! We look forward to seeing you!

What a great experience!  We wanted massages on vacation but didn't want to pay resort prices so we booked appointments for apprentice massages. I've had massages all over the world at hotels and resorts and regularly at home, but my massage with Danny was one of the best ever. Nice pressure, fluid and smooth movement, and extremely thorough.  The time flew by!  My husband had a massage at the same time with Kaihi and enjoyed it as well!  

The facility was easy to get to from the resort area, clean and well organized. Lovely warm massage tables and relaxing music set a nice vibe. I will definitely tell my friends about this local gem.

Colleen S.


9/06/2022

I found this massage academy on Yelp. I'm new to the area and was searching for a place to fit me in their schedule to do a prenatal massage. Due to my work schedule I was able to make an appointment a week from the day I had called. During my appointment o was 38 weeks pregnant going on 39. (Almost time). Sarah was my therapist and she did a fantastic job. They had a bolster set up for me to see if I wanted to lay face down... it wasn't comfortable for me so she massaged me while I laid on my sides. And at the end propped me up to finish my shoulders and upper back as well as my feet. I was so relaxed I fell asleep. She had good pressure and broke up my knots on my shoulders and lower back. (I am a waitress and had finished my final shift the day before). This was a much needed service for me and I am definitely coming back. The pricing is great too. I did a 90minute prenatal. And they don't require a vaccination card 🙂 "I saw a massage studio here in Waimea with a sign stating to show a card to receive service" that was a turn off for me for that particular location. Thanks Hokulani Massage for doing a great job and not discriminating.

Kainani C.


6/27/2022

My husband and I had our BEST massages by Sarah and Alea, apprentice interns. They were amazing. If you are ever in Kona/Hilo, you have to get a massage here. We each got a 90 minute massage for $65 each and all worth the money.

The facility is safe and clean. You can schedule your appointment up to two weeks ahead.

Arlene L.


5/20/2022

Booked a 90 min massage with Lei and it was magical!! I highly recommend booking with Lei, she fixed me up and also put me to sleep! If you've gotten a massage this good you know what I'm talking about, if you haven't.... you NEED to book now! Thank you Lei!! I'll definitely be rebooking

Ona H.


6/01/2021

The Hokulani Massage Academy website to book an appointment is a fast, easy, and convenient feature. I walked in with excruciating pains and finished my massage feeling relieved. Sophie is an amazing massage therapist who made me feel comfortable and she focused on my concerns. I recommended Hokulani Massage Academy and continue to refer them to my family and friends. They offer great service and staff are friendly.

Keshia H.


3/20/2021

Great Massage and great prices. Talked to the owner while waiting for my wife's massage to end and got a lot of insight to Hawaii. Don't waste your money paying the high prices at the resort come here instead and you will be glad you did. Also last-minute massages can happen also unlike the other places we tried.

Patrick M.


10/03/2019

My husband and I came here while on vacation, we asked someone working at a local shop for massage recommendations, and they pointed us here. We called and were able to get an appointment that afternoon. We both had an hour session with an apprentice, and both were great. I could feel that my masseuse was passionate about their craft and really took care of the sore spots. Would highly recommend! Great quality for a fraction of the resort prices.

Olesia K.


8/02/2019